We are happy to announce that the PRESSIOUS and NKUA technical team has successfully installed several ZDMP components (Secure Authentication and Authorization, Secure Communication, Portal, Storage, Service and Message Bus and Orchestration Designer and Run-Time). These components are expected to provide significant benefits in the production processes of PRESSIOUS and we are looking forward to using them.
We are happy to announce that the PRESSIOUS and NKUA technical team has successfully begun working towards the validation of the 6 EFPF platform tools (Blockchain DApp, Deep Learning for Anomaly Detection, Visual Data Analytics, WASP and including 2 from Data Spine – namely the Keycloak Identity Provider and Integration Flow Engine). We are looking forward to putting them into good use.
Four years ago, PressiousArvanitidis created an R&D department to support the vision to emerge as a flagship company through the adoption of emerging technologies that will improve efficiency and quality for our customers.
For this purpose, the company installed a VMWare-based private Data Center comprising of two servers, having the following characteristics:
– R630: 2x E5-2660 v3 2.6GHz 192GB RAM
– R730: 2x E5-2600, 192GB RAM
– Dual Storage Array: DELL EMC SCv3000 3Ux16 Drive Storage Array-Dual Controller, FC 16Gbit
– 10 x 1,8TB SAS 10K Disks (Usable Capacity ~ 14,5TB @ raid5+1 Hot Spare)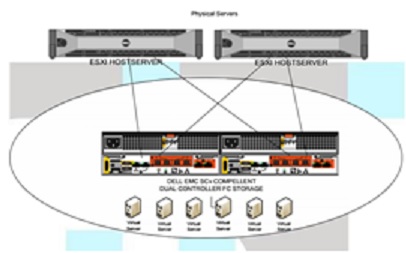 Connectivity to the internet is managed through fiber optic connection of symmetric 100Mbps (upload and download) point-to-point leased line.
Moreover, the R&D department personnel have long experience with OpenStack cloud environment and SDN controllers (OpenDayLight).
It is important to mention that during the latest update of the printing machines, the company installed and activated a specialized software that allows for the collection of data/information from the printing equipment, providing very useful insight of their operation, health status, statistics and maintenance. The data become available for further processing through a RESTful API.
The company is collaborating with prestigious Universities and experienced professors in several domains of expertise (including digital twins, cobots, smart contracts, lean manufacturing, cybersecurity, etc.) and it is a member of European Factory of the Future Research Association (EFFRA).
Embracing circular principles in offset printing
Offset printing is actually one of the widely-used printing processes ever developed. The concept by which it operates is perfected through time, accommodating many types of printing jobs, including newspapers, magazines, brochures, labels, books, and many others.
The offset printing process consists of three phases, namely pre-press, press and post-press. In these three phases, several (raw, organic, chemical and recycled) materials are used, including paper, water, ink, aluminum, alcohol solutions, having a direct impact not only on the environmental footprint but also on the economic growth. As an example, it is estimated that over the course of a year, the production-related CO2 emissions of a regular offset printing press amount to around 7,100 metric tons for 36 million printed sheets per year, while the paper waste accounts for 230 metric tons.
Embracing circular economy in the offset printing ecosystem would create measurable benefits for the society, such as reducing greenhouse gas emission, reducing raw material consumption, improving redistribution and reuse processes, minimizing residual waste, improving percentage of recycled materials.
Pressious-Arvanitidis is always on the forefront of adopting new technologies and has recently started to embrace circular economy in all three stages of offset printing process, as described below.
European Connected Factory Platform for Agile Manufacturing
Pressious is the largest graphic design and offset printing company in Greece, maintaining a list of over 800 businesses as active clients across Europe. Pressious is awarded for innovative printing products and designs (Environmental Awards 2013, Packaging Innovation Awards 2017).
The National and Kapodistrian University of Athens (NKUA) is the largest University in Greece having 2,000 permanent faculty members and 40,000 undergraduate students.
For the purposes of this project, NKUA will capitalize experience in several, relevant FP7 and H2020 projects to support Pressious on integration of EFPF components in the manufacturing site, as well as on the execution of testing and validation phase of the project.
The proposal fits in validation category, employing 6 tools, including 2 from Data Spine. EFPF comprises an opportunity for Pressious to establish Industry 4.0 principles, including proactive resource management, environmental footprint minimization and production chain digitization by exploiting available datasets across the production chain. 
The proposal aligns with EFPF objectives by offering PRESSIOUS the opportunity to validate open source tools that are seamlessly accessible across multiple services. The comprehensive validation of EFPF tools using a large set of available data will add significant value, improve user experience and increase their inter partner use and dissemination. Moreover, the EFPF services will enhance PRESSIOUS established circular economy aspects, highlighting the capabilities of the latter in a new vertical domain. In the scope of Industry 4.0, industrial fields are moving beyond reactive resource management, requiring the establishment of AI solutions. To that end, the validated tools will facilitate the standardization of such methods. This activity introduces a new industrial domain, namely offset printing. Importantly, our delivered datasets and use-cases will enrich the open EFPF library. Finally, a plethora of possible scenarios will be covered, allowing a more concrete validation of the selected tools. PRESSIOUS participation in the project will allow access to a new industrial environment for EFPF components testing and validation, introducing a new manufacturing domain. In the wider Industry 4.0 perspective, PRESSIOUS production will move from the state of ex post management to the state of ex ante prediction of resource management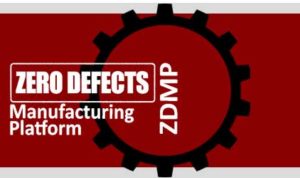 ZERO DEFECTS Manufacturing Platform
Holding a big market share in the Balkan peninsula in the domain of offset printing, Pressious is exhibiting a significant environmental footprint, since the manufacturing process involves extensive usage of raw materials (water, paper, ink, aluminium), where defected products contribute the largest part. Although the environmental impact of the company and the problems associated with the product defects have already been identified and partially addressed, their current management leads to excessive cost. For this purpose, Pressious R&D team has already collaborated with various universities (NKUA) and research institutions in order to implement Machine Learning (ML) methods, taking advantage of the historical data that have been collected by the company across the production line (3-year historical dataset). Based on this sufficient and labelled dataset as well as the powers of ZDMP platform, the targets of the present activity primarily involve the minimization of the production chain defects and the reduction of the company's environmental footprint, thus leading to the concept of zero-defect manufacturing (ZDM) and effective cost reduction/production enhancement. In parallel, this activity enables Pressious to provide an ecologically friendly and high-tech environment to test and validate 14 ZDMP components.
Under this prism, this project offers a unique opportunity for Pressious to establish Industry 4.0 principles including proactive resource management, environmental footprint minimization and production chain digitization by exploiting available datasets across the company's manufacturing procedure. Additionally, Pressious aims at moving towards a new ecosystem, boosting ML solutions to the aforementioned problems. This activity aligns with ZDMP objectives by enabling Pressious to test and validate the efficiency of open-source tools. In particular, by using an extensive set of Pressious available data, the comprehensive validation of ZDMP platform and respective components will add significant value to the ZDM and, in general, to the Industry 4.0 era. It is worth noting that the real production chain of Pressious inherently involves all the validation/testing requirements of the open call, including not only functional, technical and scenario validation, but also performance and usability testing on specific ZDMP components. Last, but not least, embracing ZDMP, Pressious plans to significantly enhance already established circular economy aspects, thus highlighting the capabilities of ZDMP platform in a new industrial domain, namely offset printing.
In the framework of this project, real production scenarios stemming from Pressious production chain and addressing existing challenges will be fully evaluated. In this context, the validation of ZDMP platform and components will be carried out encompassing the aforementioned scenarios, thus combining functional, scenario and technical validation, as asked by the ZDMP Open Call. The uniqueness of our approach mainly relies on the cross-layer adaptation and interconnection of the ZDMP components within Pressious production chain. In particular, our methodology is based on labelled datasets obtained across several Pressious departments, incorporating both historical (last 3 years) and recently collected data and will allow accurate verification of the tools and comparison of the results with the actual historical events. Towards this direction, several ZDMP components will be fully evaluated (e.g. AI model prediction, security, alerting) in real production scenarios, as well as the InCloud usability of the ZDMP will be verified.
Another valuable outcome could be the extension of ZDMP existing AI algorithms used for anomaly detection, based on the interest of Pressious R&D personnel and expertise of NKUA pre- and post-PhD students.