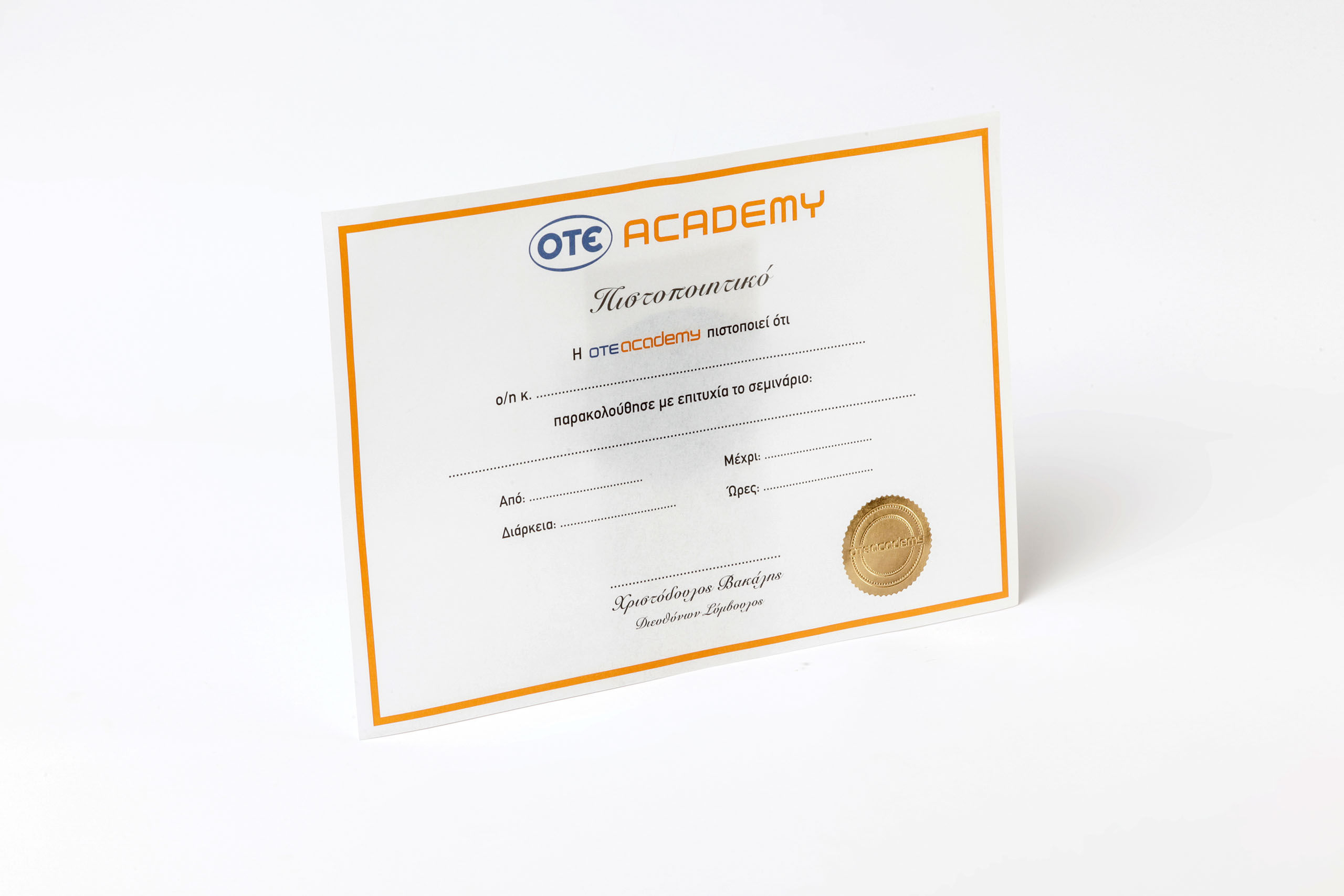 They are the proof, the certification that you have taken the time to get training, to learn, to evolve, to have attended a seminar related to your job, or the seminar you have always wanted to attend, in order to obtain the degree of your dreams. It may seem like a simple piece of paper that lists all your formal education and training. For you, however, it is much more, because it captures all your effort and achievement of your goal.
Do you have a school and want to award "certificates" that will remind your students of the moments you shared, their anxieties, and their successes?
We can make your certificate special by choosing a special-coloured paper and adding post-press processes, such as foil stamping, lamination or whatever else you may think will further enhance the value of your certificate.
It is also possible to print variable data in case you want each certificate to be personalised.
There is no minimum number of certificates. Our print run starts at just one certificate with digital printing and goes up to thousands using the method of offset printing.