Although we have tried to include all categories of printed communication products and uses of print material, paper is present everywhere and its uses are inexhaustible, both due to its high efficiency as a communication tool and because of the many features of this material.
The numerous advantages of paper and its use, thanks to the material itself, the expanded range of varieties already produced worldwide, its types and specifications, its extremely good economic performance, and its value as a multi-sensory means of communication, make paper products priceless.
This category presents, by way of indication, some other uses that we can offer. If, however, you think that there are still some uses that you have not come across in our proposals, do not hesitate to contact our company. The staff of PressiousArvanitidis is here to satisfy your every need and to "Print your mind", capturing on paper whatever you may have in mind!
EXAMPLES OF OTHER PRINT MATERIAL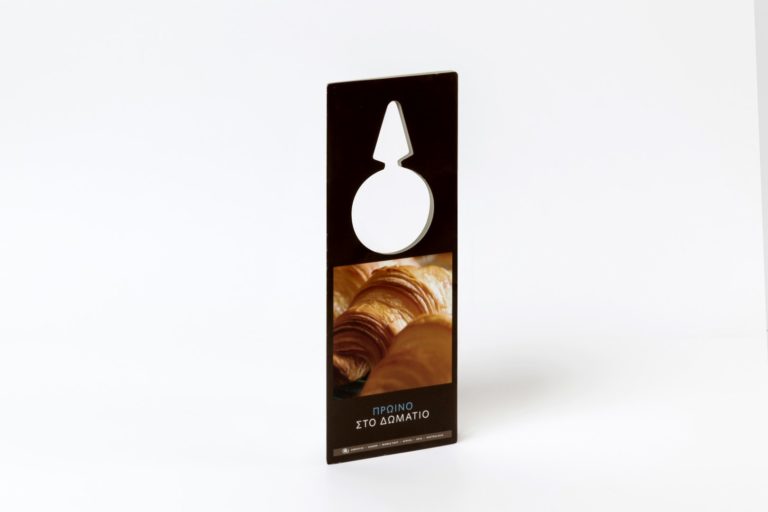 Tickets
Create a unique, and why not, collectible ticket for your own event, whose memory will forever be treasured of those who attend it. We can create the artwork for you or even convert the artwork you already have into a ticket.
Tags

Tag or label can be used for many reasons and in many cases. A common use is in luggage. Tags personalise the luggage and make easier their retrieval in transport areas.
Moreover, they can be used in conferences, supermarkets, hotels, travel agencies, and in products such as clothes, food packaging, gifts, etc.
Placemats
Multicoloured or black and white, with elaborate or simple designs, paper placemats have now replaced tablecloths in restaurants and cafes, adding a touch of luxury to the space and the table.
PressiousArvanitidis gives you the opportunity to print the artwork that reflects the personality of your space, your company logo and your details or anything else you think may impress your clients.
Invitations
We can print your invitation in any size, shape, adding special processes such as silk screen printing, foil stamping on any type of paper – plain or special. 
PressiousArvanitidis has the flexibility to print as many invitations as you want – from one to thousands. The file to be printed can be created either by you or by the design department of PressiousArvanitidis. The decision is in your hand and the perfect result in ours.
Prescriptions Pads
Prescription pads are an essential tool used mainly by doctors of all specialties, as well as chemists.
Choose the type and colour of the paper you want, add the number of pads and we will deliver a perfect result of the highest quality.


Certificates
We can print your certificate after you choose a special-coloured paper and add a post-press process. This could be the foil stamping, lamination or whatever else you think will further enhance the value of your certificate. You can also choose to print variable data in case you want each certificate to be personalised.
SEE ALL OTHER PRINT MATERIAL