Public Relations Print Material
PRINTING PUBLIC RELATIONS MATERIAL
Whether you are looking for printed support material for the corporate events you plan, or for your communication with your customers, we are happy to offer you solutions that will enhance the image of your company and will effectively communicate the message you want your audience to receive such as:
Printed launch material
Greeting cards
Ad hoc material for events
Printed newsletters
EXAMPLE PUBLIC RELATIONS PRINT MATERIAL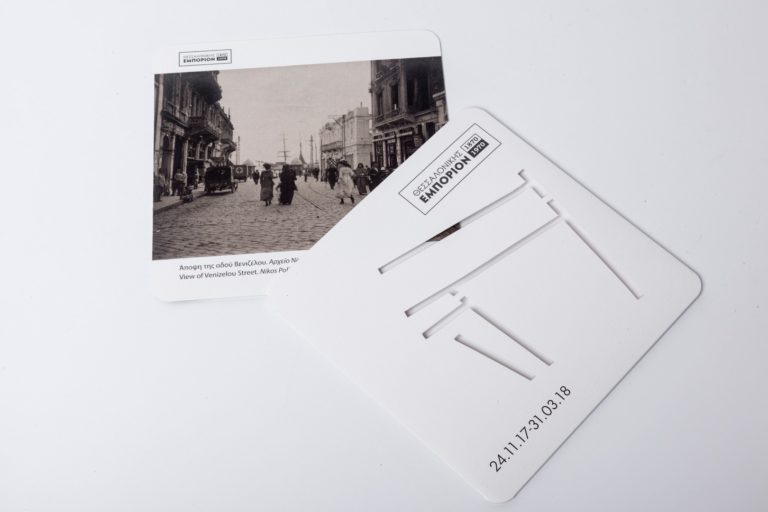 Print material for events
Are you planning your next corporate event? You can contact PressiousArvanitidis to prepare together the print material you will need, e.g., the printed programme of the event, notebooks, badges for the participants, certificates of attendance or diplomas given out, as well as the press kit for the journalists.
Greeting Cards
Whatever the occasion, greeting cards give you the opportunity to stand out from all those who send massively produced cards found in shops and send your wishes in a unique way that expresses the style of your company or your personal style if you choose a greeting card for your own personal use.
We are at your disposal to print any file you send us. However, if you so wish, you can contact our experienced in-house design department that will create especially for you greeting cards with artwork.
Printed newsletters
Whether you want us to digitally print a few copies of a newsletter, or opt to offset print thousands of copies, PressiousArvanitidis has the experience, know-how, appropriate equipment, and well-trained staff to meet the production of any newsletter within the time limits specified by the client.
SEE ALL PUBLIC RELATIONS PRINT MATERIAL