At PressiousArvanitidis, some of our most important priorities are to serve our customers to the highest and most satisfactory degree and of course to print high quality products. But our greatest strength, our pride, what gives us the highest value and our most important priority, are definitely our people. The people who help our precious partners to print their mind every day.
To honor our people, therefore, for the 3rd year, we organized the Health and Safety Week, on the occasion of the homonymous World Day on April 28. This week, trainings are being held daily for all the company's staff and their topics are related to safety and health at work, i.e., at the factory and headquarters of PressiousArvanitidis, in Ypato Viotia and in Chalandri, at our branch.
The topics of this year's trainings, held under the auspices of our partner ERGONOMIA, concern:
Providing First Aid (CPR, heimlich, resuscitation position),
Work Safety in the Production Process (printing machines, lamination, cutter, machine photography),
Health & Wellness Promotion,
Fire Safety-Fire Protection,
Prevention of musculoskeletal diseases etc.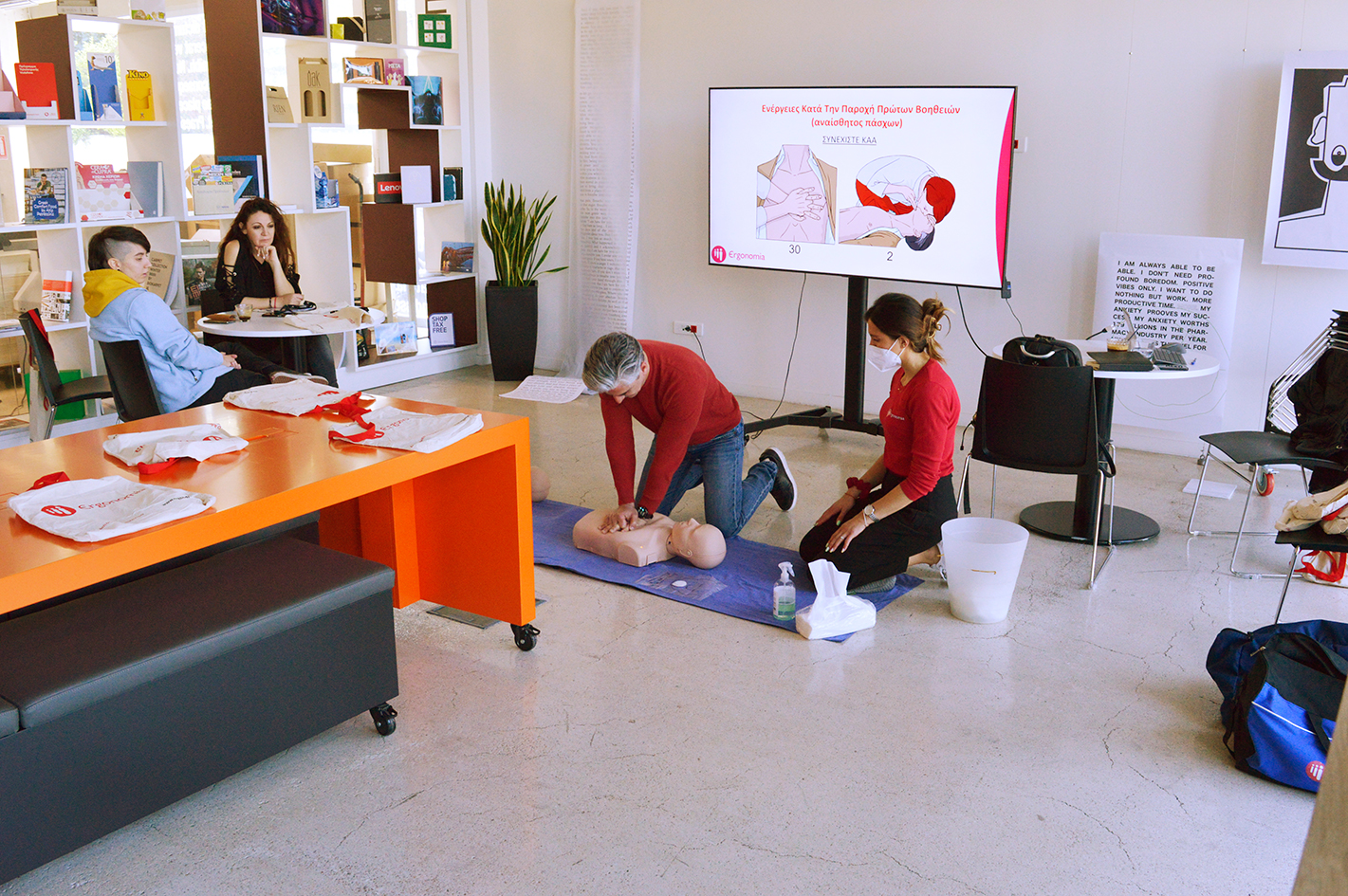 For the first time this year, we also invited to these trainings our suppliers and subcontractors who work with us directly, continuously and daily until the production of final products, as their own safety and health is also extremely important to us.
For PressiousArvanitidis, Health and Safety in the workplace means much more than two words. It means priority!
Our company is proud of this action, but above all, we are proud of our people!